Our Baby Countdown Shirt is a fun and creative way to keep track of your pregnancy. The women's maternity shirt features a weekly countdown calendar. Cross off the weeks as you progress through your pregnancy. Cute, fun, and interactive for both mom and dad!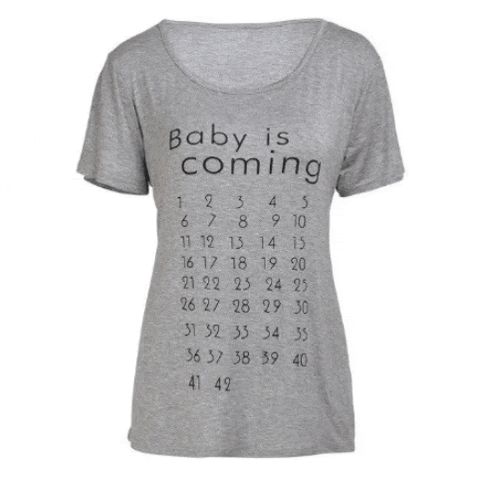 OUR GUARANTEE:
Not satisfied with this Tshirt? No worries. Just let us know and return the product within 30 days of receiving it and we will completely refund your purchase. No questions asked.
Do you have any questions? Send us a message and we will get back to you as soon as we can. Send us a message here. Or via email "support@mobebe.com"